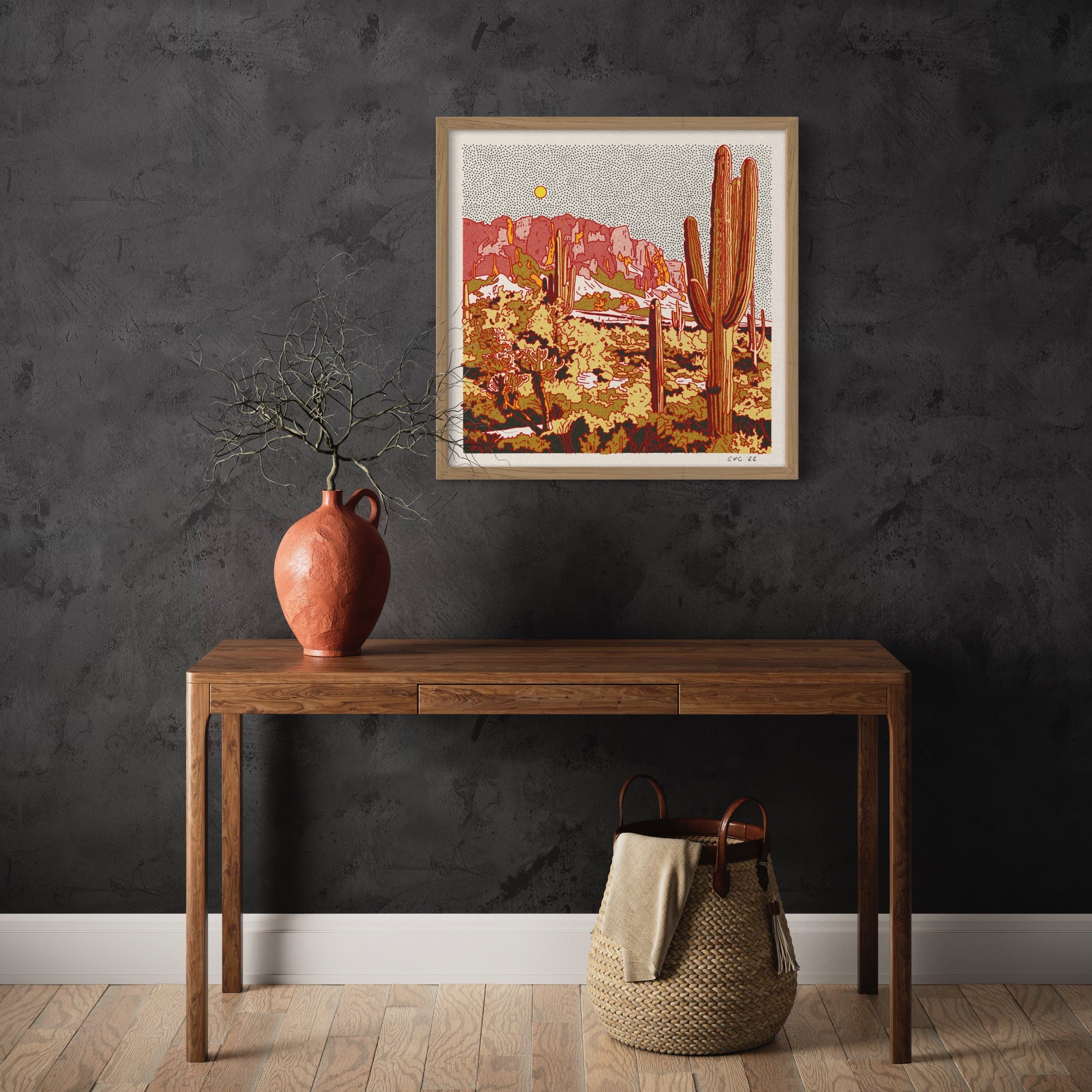 MEET THE ARTIST
Caroline Clark
Caroline Clark is a designer and textile artist based in Colorado Springs, Colorado. Each item is inspired by the color palette of the desert, the spirit of the Wild West, and the motivation to cultivate kindness.
If your playlists heavily feature Kacey Musgraves, Townes Van Zandt, or Lord Huron you'll love these rustic, minimal prints.
Each item is made and packaged with the most sustainable materials available to support sustainable retail initiatives. Every print is made on paper that's at least 30% recycled. Each print's backing card comes stamped with instructions on how to properly recycle or compost the packaging.